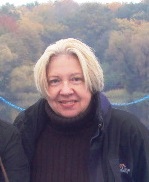 Welcome to Eva Baker's website

Counsellor


Psychotherapist
UKCP registered

I provide individual counselling and psychotherapy, and couple counselling. I work in a holistic way with a variety of issues that people bring.
Relationship issues, problems in living and bodily symptoms can appear when we are under stress or in conflict situations. They can keep us stuck or on the other hand lead to insight and self awareness that can change us and our relationship with others, promoting growth and well being.
The problems I have helped people to deal with include:
Relationship difficulties,

Work/study/career, difficulties

Stress arising from personal or work related issues

Ethnic identity and cultural issues

Low self esteem and lack of confidence

Depression, long or short term

Separation, loss and mourning

Loss of meaning, loss of direction

Anxiety, panic attacks, phobias, obsessive thoughts and actions

Issues around sexual self expression and intimacy

Sexual orientation and gender identity

Sexual abuse, sexual addiction

Emotional and physical abuse, domestic violence

Managing anger

Loss of health, disability, long term and terminal illness

Miscarriage, fertility, IVF

Loss of a pet, a home, a valued object or a project

Loss of a skill, a capacity, wealth, status, power, honour, ...

Blocks in creativity, and search for creative self expression

Weight problems and eating disorders

Addiction to smoking, alcohol, drugs, sex, internet, exercise, work, ...

Mood swings

Spiritual/belief/religious crisis

Existential issues and moral dilemmas

I offer brief counselling and long term therapy. People vary in the amount of time it takes to resolve a problem, according to how deep-rooted the problem is.

My practice is based in a peaceful setting in Rothbury, Northumberland, within easy reach from Alnwick, Morpeth and Newcastle.